Are you looking to learn more about Registered Apprenticeship? Are you a Registered Apprentice looking to start your career in advanced manufacturing?
Are you looking to learn more about Registered Apprenticeship and how it can help your business succeed and grow the manufacturing industry?
MACNY is proud to partner with the New York State Department of Labor and our Alliance Partners to sponsor the Manufacturers Intermediary Apprenticeship Program (MIAP). 
MIAP supports equitable access to Registered Apprenticeship for all individuals, regardless of their work experience or academic qualifications. Across the state, employers look to the Alliance Partners to facilitate the recruitment, upskilling, and retention of new workers through apprenticeship. The Alliance Partners are spread out across 8 different regions of New York State – MACNY (Central New York and the North Country), RTMA (Rochester), COI (The Hudson Valley), MAST (The Southern Tier), BNMA (Buffalo), CEG (Albany), and Ignite LI (Long Island). The Alliance Partners act as intermediaries on behalf of companies statewide to help them establish and manage New York State Registered Apprenticeships at their companies
How do the Alliance Partners Help Companies Start Registered Apprenticeship Programs?
Conduct outreach to current and potential employers.
Manage relationships with the New York State Department of Labor (NYSDOL).
Ease the administrative burden of company registrations.
Provide the expertise and technical assistance to help companies establish their own Registered Apprenticeship programs.
Manage programs by establishing internal processes and coordinating work-related classes with community colleges and other outside approved 

education providers.

Act as a group sponsor (MACNY obtained the first-in-the-state approval from the New York State Department of Labor to become a "group sponsor" 

for advanced manufacturing).

Help companies access funding streams on the behalf of companies to offset the cost of managing their program.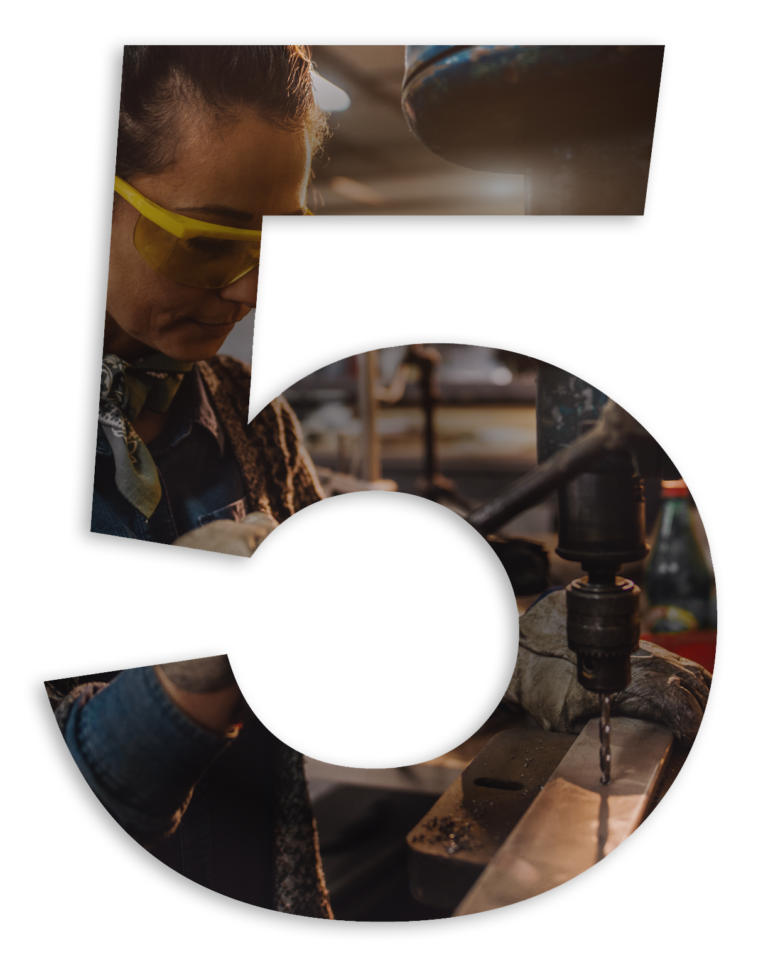 Components of a Registered Apprenticeship
1. Business Involvement: Employers are the foundation of every Registered Apprenticeship Program.
2. Structured On-The-Job Training: Apprentices receive on-the-job training from an experienced mentor for typically not less than one year.
3. Technical Related Instruction: Apprenticeships combine on-the-job training with technical education at community colleges, technical schools, and apprenticeship training schools, which are provided online or at the job site.
4. Rewards for Skill Gains: Apprentices receive wage increases as they gain higher level of skills.
5. National Occupational Credential: Registered Apprenticeship programs result in a nationally recognized credential – a 100% guarantee to employers that apprentices are fully qualified for the job.
Meet Our Workforce Development Team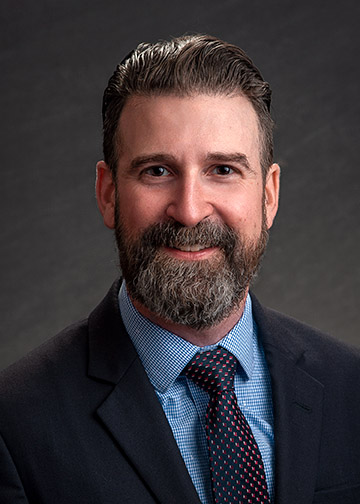 Michael Frame
Senior Vice President of Workforce Development & Chief Operations Officer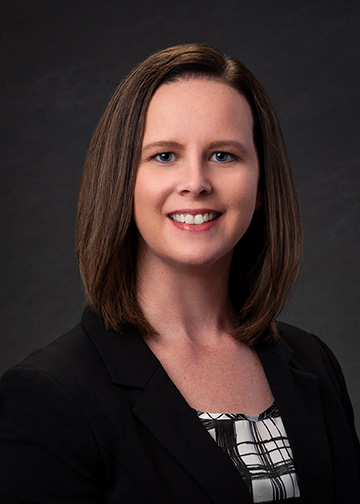 Amy Stage
Manager of Apprenticeship and Workforce Development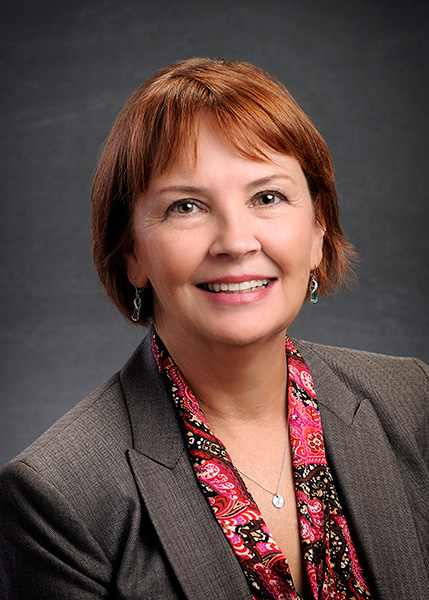 Eileen Donovan
Workforce Development Specialist
Ashley Stoltz
Workforce Development Specialist
Althea Strife
Apprenticeship Coordinator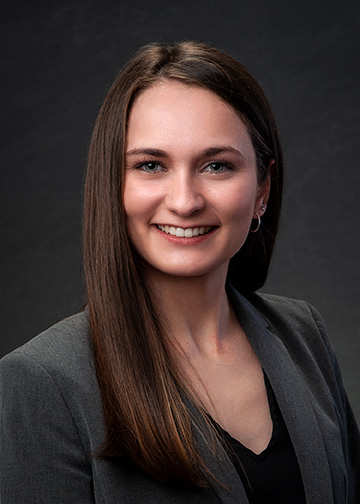 Amanda Rice
Finance & Contracts Administrative Specialist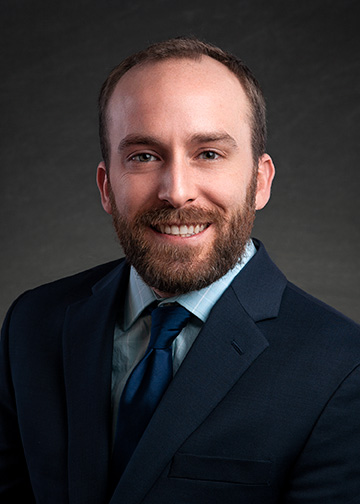 Patrick Langan
Workforce Development Program Manager - Military & Veteran Services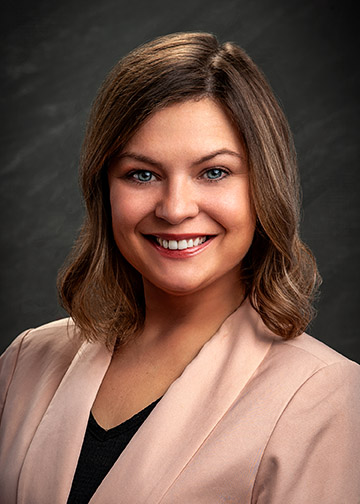 Justyna Valencia
Workforce Development Specialist
Laury Ferguson
Workforce Development Consultant
Martha Ponge
Workforce Development Consultant
Marissa Beck
Marketing & Communications Manager
Want to learn more about Registered Apprenticeship?
Gain invaluable on-the-job training that will allow you to succeed in your career.
How can your company benefit from a Registered Apprenticeship Program?
Recruit and develop a highly-skilled workforce that will help you grow your business!
"Our MIAP relationship with MACNY allows us to concentrate on running our business while MACNY ensures our apprentices' success."
John Scharr, pictured (left) with co-program manager, Paul Wiesner (right), and recent Journey Worker, Jake Wilson (middle). Including Wilson, Scharr and Wiesner have graduated three Electro-Mechanical Technician (EMT) apprentices to Journey Worker status, currently manage four others, and are in the process of registering an additional EMT and an Industrial Manufacturing Technician apprentice.
John Scharr
Maintenance Supervisor and Apprenticeship Program Manager
BAUSCH + LOMB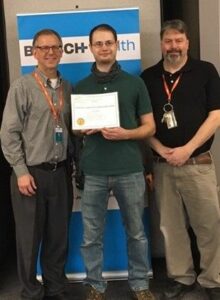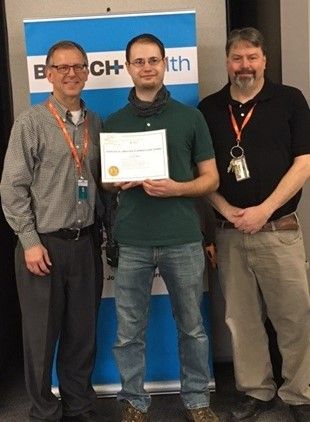 Companies We Partner With