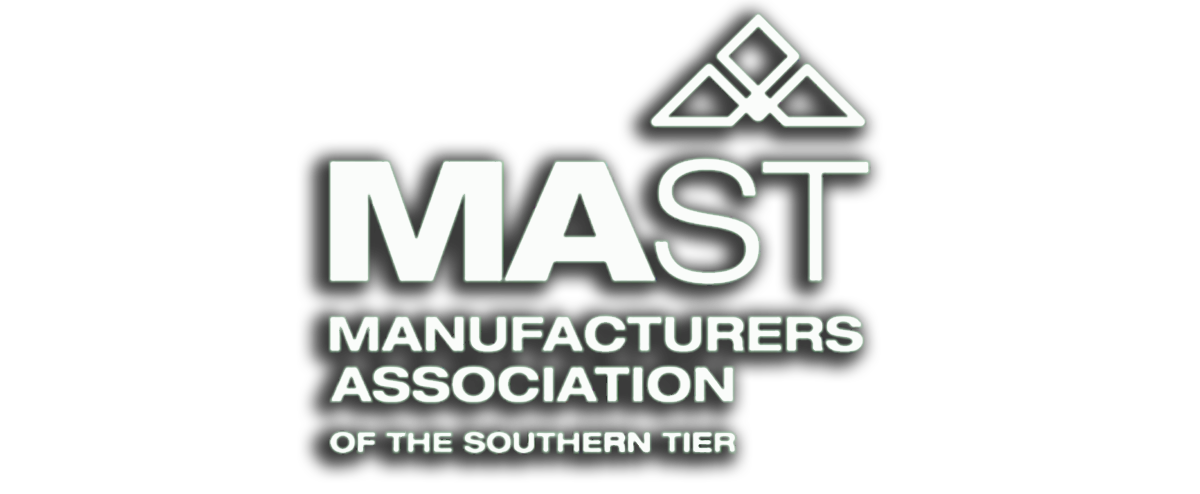 The Manufacturers Association of the Southern Tier
The Manufacturers Association of the Southern Tier (MAST) is proud to partner with the NYS Apprentice Program and our partners within the Manufacturers Alliance of New York State. Manufacturing is experiencing a serious skills gap. MAST focuses on three initiatives that seek to build the talent pipeline of the Southern Tier of Western New York. MAST initiated and oversees a program called Dream It Do It which encourages students in middle school and high school to consider manufacturing careers. Dream It Do It works with teachers, counselors and school administrators to introduce them to manufacturing and inform them of manufacturing careers. MAST has partnered with the TALLO platform to build a network with students and connect them to companies, post-secondary training/education and scholarship opportunities. And MAST partners with the NYS Apprentice Program and the Manufacturers Alliance to present the Manufacturing Intermediary Apprentice Program to manufacturers in the region.
This program not only gives young people an opportunity to get involved in the manufacturing industry, but also provides local companies with hardworking individuals who are willing to learn.
The average age of a skilled worker in the United States is 56 years old. If the manufacturing industry continues to ignore this fact, over 2 million jobs will go unfulfilled in the next 10 years.
The Manufacturers Alliance aims to avoid that dilemma and keep the manufacturing industry as strong as ever through apprenticeships.
Strengthening Manufacturing's Foundation
Business Involvement – Apprentices are eager to learn, but it all starts with the employer.
On-The-Job Training – Apprentices will learn necessary skills from an experienced mentor.
Related Instruction – Technical education comes from our partnerships with local community colleges, OEM providers & more.
Rewards for Skills Gains – Like any other job, as apprentices improve their skills, so does their pay.
National Occupational Credential – Apprentices receive a nationally recognized credential, known as the journeyman qualification.
For every $1.00 spent in manufacturing, another $2.79 is added to the economy.

Manufacturing workers in the U.S. earned $92,832 on average, including pay and benefits, in 2020.

92% of manufacturing employees are eligible for health insurance.

By 2030, 4 million manufacturing jobs will likely be needed and 2.1 million are expected to go unfilled if we do not inspire more people to pursue modern manufacturing careers.

Manufacturers perform nearly 58% of all private-sector research and development.
Looking for more information? Contact a MAST team member.